In the beginning of 2010 we started to setup a  spatial sketching workshop with product design, communication design and fine art students from the Muthesius College of the Arts. For one whole week they´ve been encouraged to create interieur objects in the CAVE of the Fraunhofer IPK institute in Berlin. A CAVE is somehow comparable with the holo deck known from the star trek series. In fact it´s arear projected box which creates two images at the same time that will be seen spatial by using shutter glasses. For the creative input we used the tools we designed for the Fraunhofer Institute the years before.
This workshop was by far the best one so far. All students have been so actively sketching and designing that the formal output was very impressing.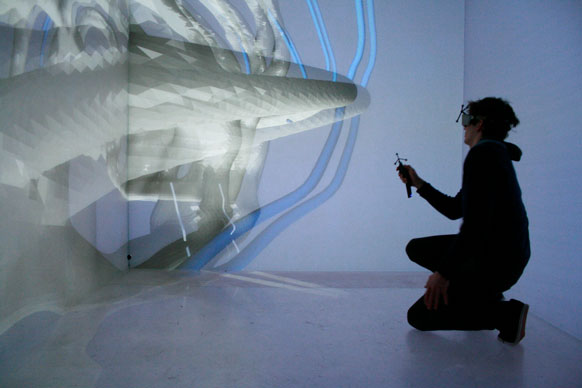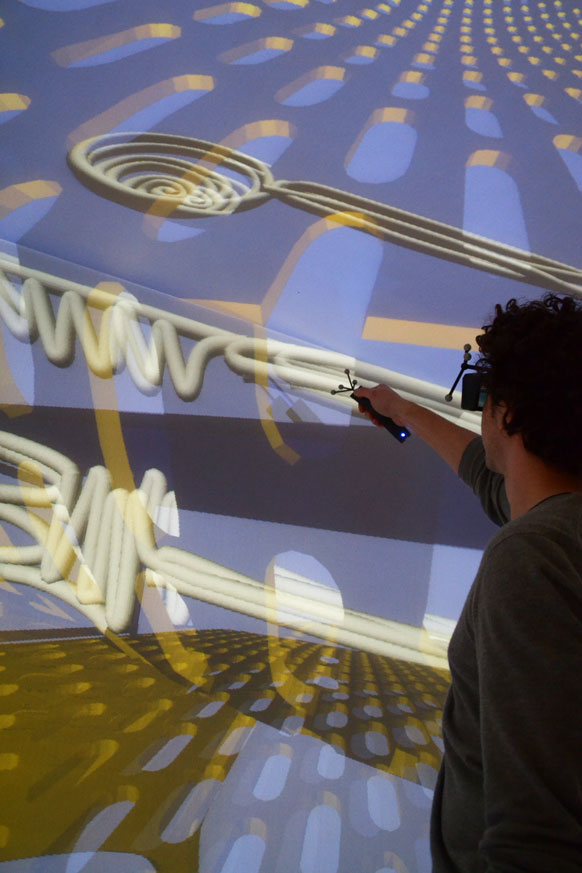 For the first time we scheduled three CAVE dates. The first one during the kick off meeting was meant to create the first and initial sketch for the whole week. This sketch, exported as .obj file had to be imported in a 3D – CAD program such as Rhino, Solid works or Alias. Because of the variing CAD skills of the students wa also offered to use 3D coat, an easy to learn voxel modeller I allready used to rework the scan meshes from the SMSlingshot redesign. The next CAVE date, after one whole day refining the sketch, was on wednesday to review the first reworked sketch. While this session the students had the opportunity to clearify the scale of their project sand add new spatial sketch bits to the modell, such as freehand strokes or volumes. With this 2.0 version of their sketch another day of CAD work was necassary to create the final object that was presented on the last day in the CAVE.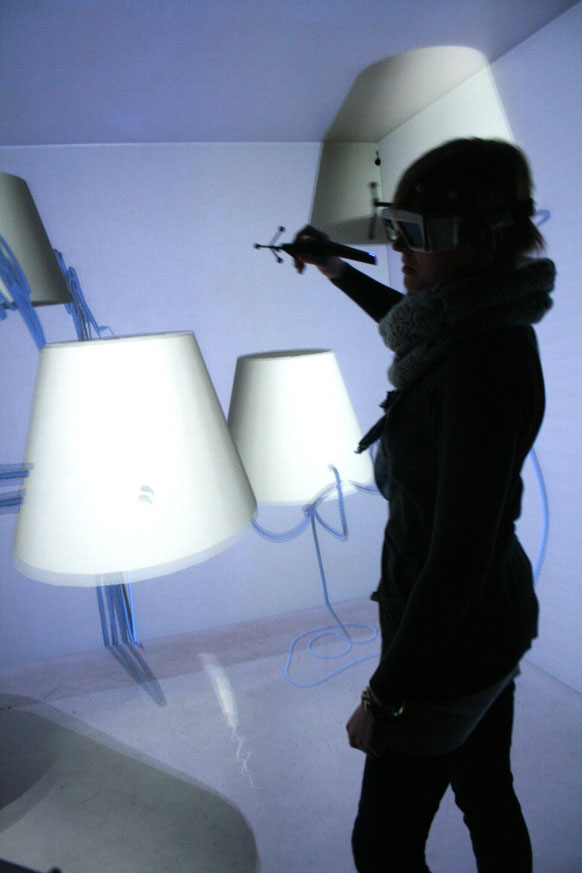 The final models had been 3D printed in the following weeks and were presented during the "Körpersichten Exhibtion" in Kiel in summer 2010. The whole project would have never been realized with out the help of Alexander Müller who had been documenting and assisting us throughout the week.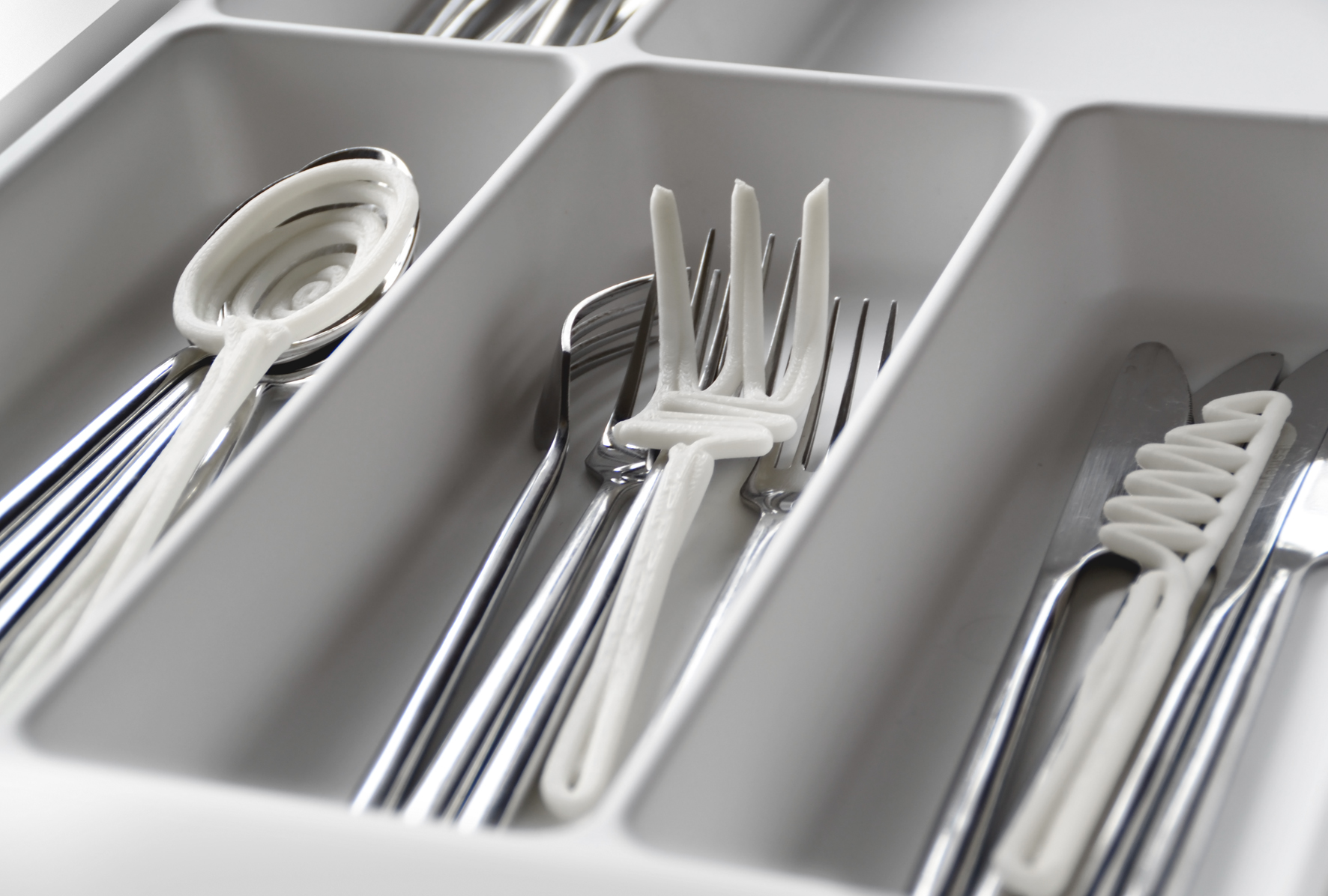 05.01 – 09.01.2010
University of the Arts Berlin
Fraunhofer Institute Berlin IPK
PARTICIPANTS
Linda Schütte
Jakob Grebert
Fanny König
Lukas Franciszkiewicz
Madeleine Leroy
Birgit Saupe
Laura Gabers
Fanny Oehmichen
Jonas Schulz
Alexej Kirk
Linda Schütte
Margarethe Pietsch