VR/urban was invited to showcase the SMSlingshot during the Cairo Downtown Contemporary Art Festival in April 2013. For that reason and for the fact, that most egypt people do not read or write english or latin letters we reworked the SMSlingshot towards an arabian system. This was a hell of a work, because of not having an initial clue about how arabian fonts and lettering work. We talk to shawarma vendors for old arabian nokia phones, scouted the web and digged deep in the historical development of type and script. No we know a lot and have three true arabian SMSlingshots. Yeah.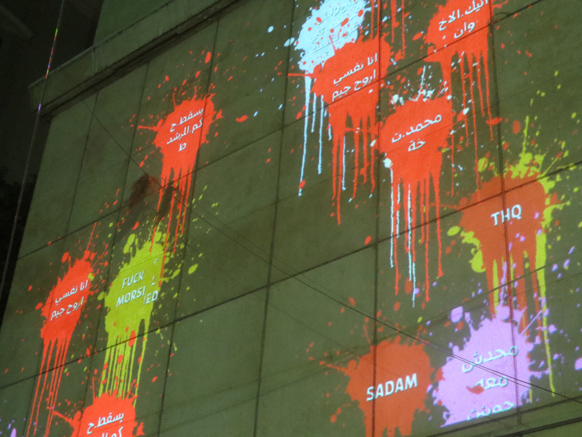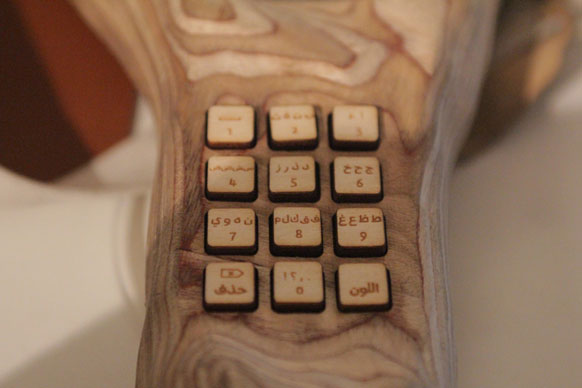 Full respect in this case to Tobias Fischer, coding and hardware head in our VR/urban crew for re-managing and realizing the whole hardware coding inside the SMSlingshots. Another person that we have acknowledge in this case is YANONE, a very gifted font designer who developed the Amman font that includes beautiful latin and arabian letters. We use his font for the visual appearance on the wall and for laser engraving the new keypad. Nadia Pantel, one of the most talented heads in journalism was also joining the fellowship to egypt to write an article about the SMSlingshot in Cairo. You can read it here at READ.
For everyone not so into reading, here we have a little interview with Tobias and Sebastian that had run the performance in Cairo. The interview is about the background and experiences of the project. Enjoy!
HELPING HANDS
Carl Capelle
Axel Kochmeier
Nadia Pantel
Haus des Orients Weimar