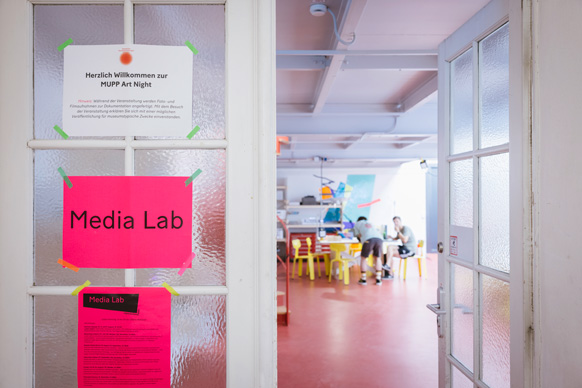 Design of an open Media Lab
---
With our work on the Fabmobil project and the subsequent Local Labs, we as a design studio have developed a strong expertise in conceptualizing, planning and designing mediation spaces. In 2021 the "Staatliche Kunstsammlungen Dresden" approached us with the request to set up an open technology workshop in the "Japanisches Palais" in Dresden.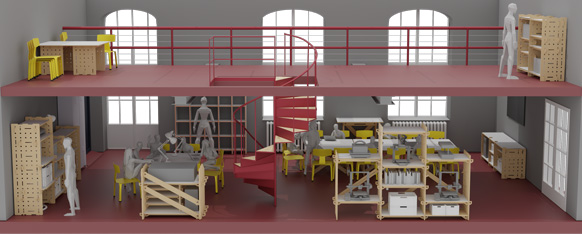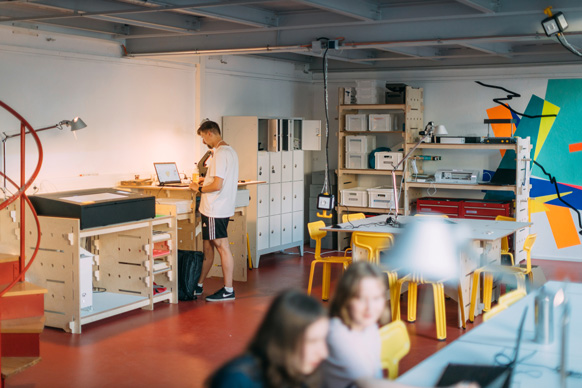 Together we analyzed possible target groups, outlined requirements for the rooms and started to plan the room furnishing according to the workshop contents. The furniture concept is based on the designs for the local labs. This was important to us, because it allows non-urban innovation moments to be transferred to the urban space. The museum learns from the surrounding area.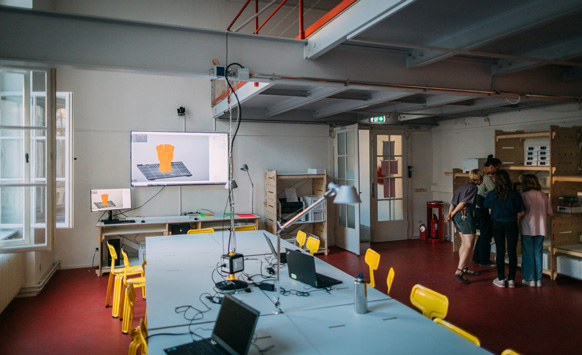 The Medialab is oriented toward Fab Labs and Makerspaces in terms of content and methodology. Thus, in addition to freely positionable small tixels, there is above all a lot of creative technology such as 3D printers, laser cutters, VR headsets and micro controllers. The setting is deliberately designed to be open, so that on the one hand entire school classes, but also target-open offers can take place.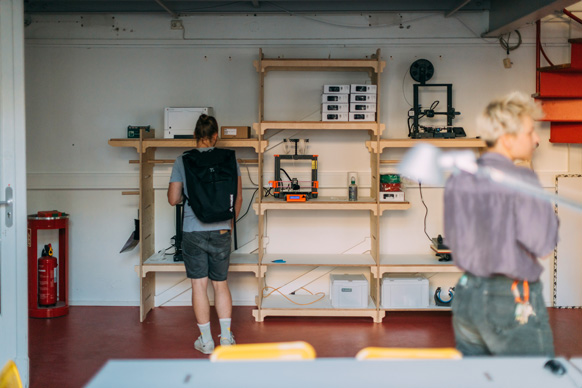 In addition to designing and creating the spaces, we also curate the educational program. There are two events a week in which people of all ages can participate.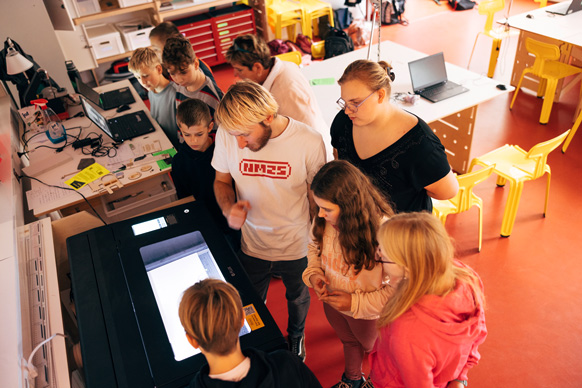 With the Medialb, an open meeting and design space is now available in the center of Dresden. For individuals but also for school classes.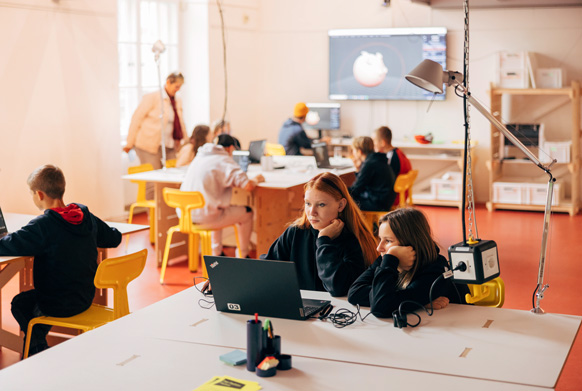 The project was realized in collaboration with the designers Haakon Hilse and Franz Richter. Responsible for maintainance and coordination of the space are Marie Tischendorf, Jonas Duteloff and Valena Ammon
PARTNER
Franz Richter
Jonas Duteloff
Valena Ammon
Marie Tischendorf