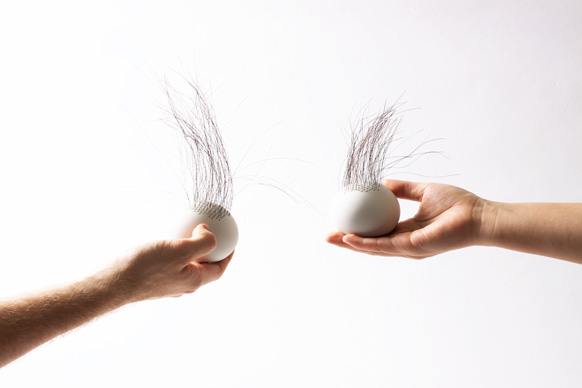 During the summer term 2014 Christian Zöllner, one of the heads of The Constitute was accredited as Guest Profesor at the Burg Giebichenstein University for Art and Design in Halle / Germany. The project he offered and hosted through out the term was centered around speculative design and narrative design practices. During the Ready to Cloud project, with it´s deep explorations in the field of science and design fiction we gained great expertise within the design fiction cosmos. In this university project The Constitute has been asked to share some of the insights to this field. And we delivered proudly.
For the term project we have set up a flow formula on which all the students works should be based on. Everything is based on a deep and detailed analysis of a current tendency in science, society or technology. This awareness has to be fantasized into a futurist prediction of broad implications and concretized as plausible scenario. Most important is the final part to transfer this whole process into a physical experience. We did not accepted any visual renderings, miniatures or paper concepts. Everything must be objectified and by this be in real scale, so it can be judged directly.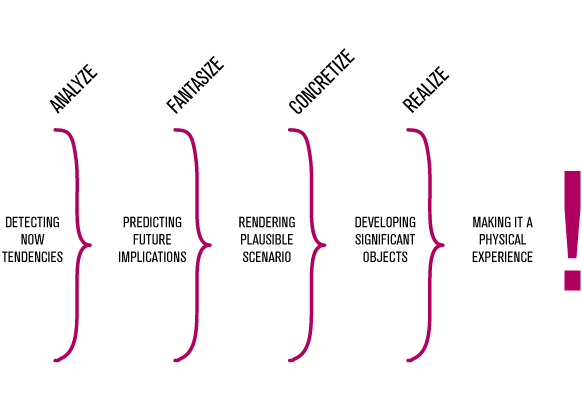 In the analysis phase the students were obliged to observe their own fields of interested and to clash them with excerpts of literature in the field of design critics, speculative design and design fiction. By this two-way approach the research was broad and fertile for moving towards to the fantasy part. Here was the focus on drawing and open inspirational concepts. All the results from the research had to be put in context, exaggerated and overdrawn to either dystopian or utopian visions. With this concrete idea in hand the students designed a set of props for that scenario from which they took one to finalize in a crafted and detailled way.
Right in between of the term we hold a little and very quick workshop around experimental rapid prototyping practices that can be used for the final project. Very rapid! Handheld 3D-scanning and mesh-morphing with meshmixer and 3D-coat. Students scanned materials from off the shelf and mashed them up. All things had been printed out en-minature. Just as a little learning and training unit.
The results were all the way better than expected in advance. All students did a great job, digged deep into the topic, followed Christian on nearly every path he took them and came up with vey disturbing, humorous ideas and objects. All the projects are documented in a little book made by the the students and slightl art directed by us. In german only, but still worth having a look at. Below a brief overview to a few works from the project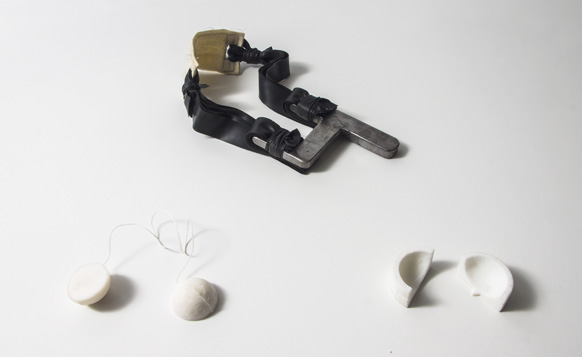 Konstantin Hinkel developed amunition to down drones in open environments using self casted bolas and shotgun bullets. For either urban and landside use. Beside that he designed an off-jacket to be invisible for all kinds of machinery eyes.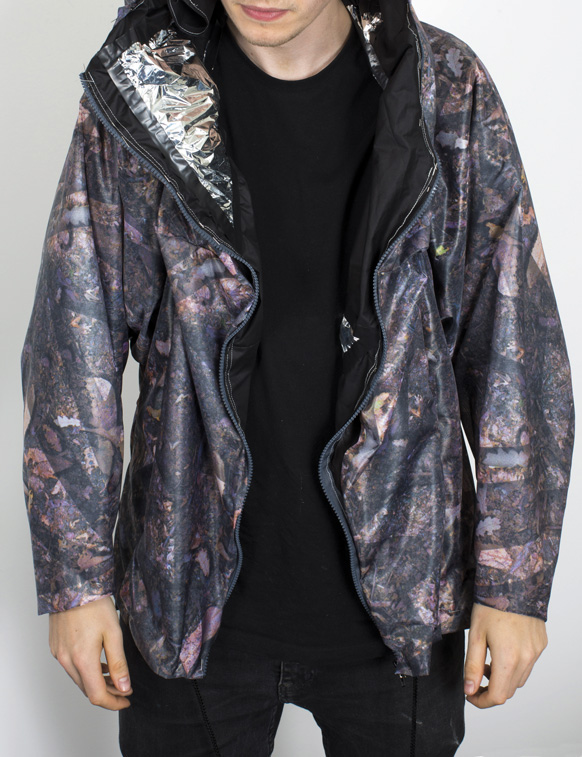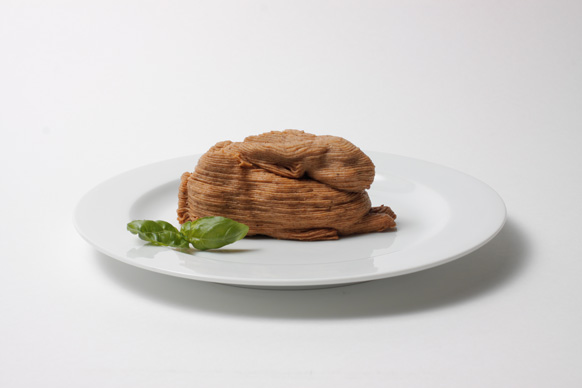 Carolin Schulze developed a proposal for processing maggots into well shaped eatable objects using a 3D delta printer and fine receptures. By mimicing regular cute food shapes, in her case a rabbit, she wants to convince people to overcome their disgust on insect and larve foods.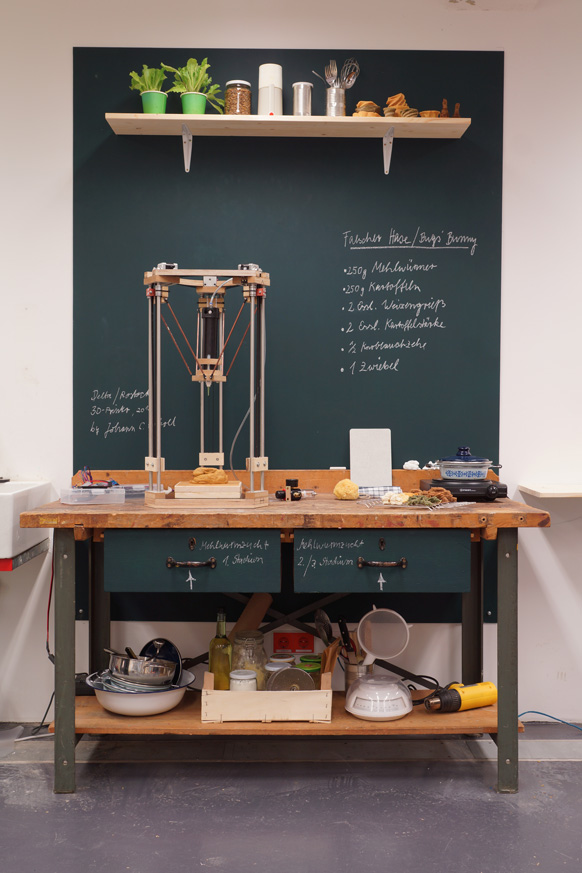 Another take on food industry came from Suhair al Kazimi. She designed a tabletop game that deals with the antagonism of meat production and it´s romantized representation on food packages. With the game players can explore all implications of increased meat production by impersonating the farmer. There is only up or out and a lot of things to learn in the game.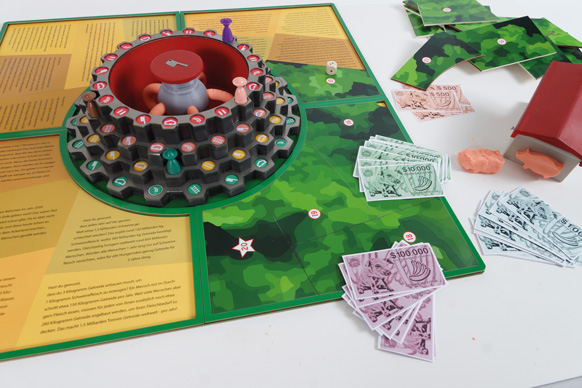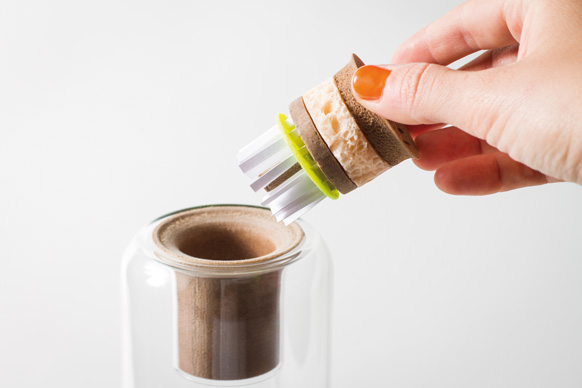 Klara Dlouha, exchange student from Czech Republic worked on the questions of how humanity in the future will deal with long gone natural reality. Her proposal contains a glass house for only one not genetically modified seed. The seed grows into a plant and by this produces natural oxgen that is stored in the filters of the top and can be sniffed as pure luxury.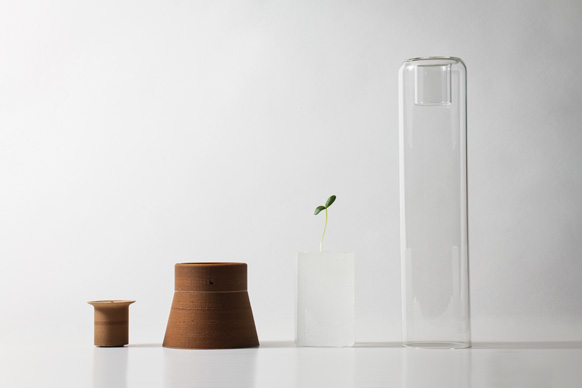 TEAM AND PARTNERS
Christian Zöllner / Guest Professor
PARTICIPANTS
Suhair al-Kazimi
Maximilian Bastian
Robert Dippel
Klara Dlouha
Konstantin Hinkel
Felix Kraemer
Karl Russell
Carolin Schulze
Fei Shan
Used Technologies
123dCatch
meshmixer
3D-Coat
3D Printing
Laser Cutting