Together with our constant colleague and studio mate Julian Adenauer, Christian gave a workshop on design fiction, narrative practice and rapid prototyping to a group of around 40 young students from the design fields. In China. Wuhan, Hubei province, central China  to be exact.The workshop was set up for 12 days and contained a first introduction into the topics, 4 days of learning the tools and another 6 days of working out concepts. In the end there was an exhibtion of the prototypes and a screening of the design fiction movies.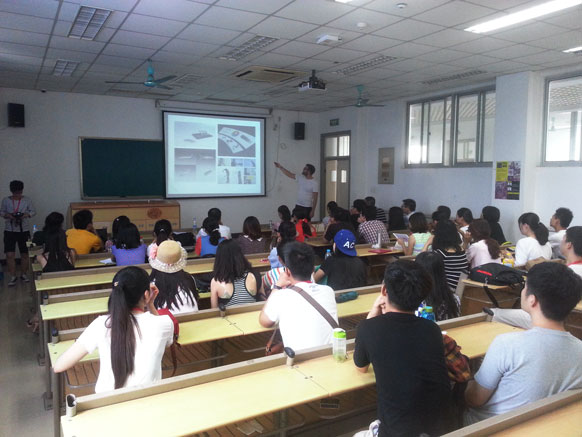 The overall topic was to connect two distant cities with each other through the smart and distinct use of predictable technology. To get warm with us and the topic the students had to use the first weeks to get into hand held 3D scanning and lasercutting by using the 123d software cosmos. For inspiration we used the design fiction prototyping kit from the near future laboratory that allows guided random innovation. We even pushed it further by letting the students create cards on their own, fitting better to the topics. This whole process took a while, not only because the students were quite young, but also our expectations on infrastructure and their english skills have been a bit too high.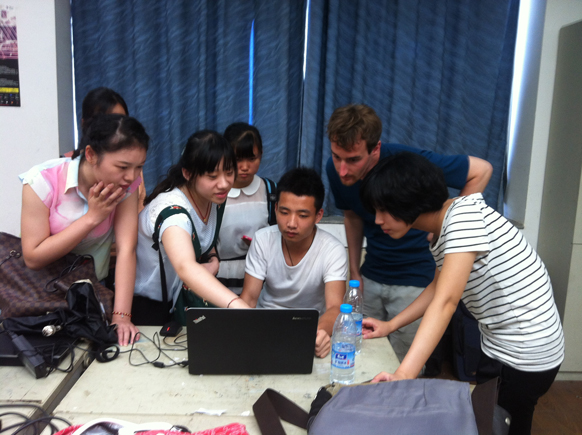 In the second part the groups had to develop stories according to their ideas. In the focus was the prop design alongside the story should be told. The students draw storyboards made early video prototypes and digged deep in the after effects box to get in hand of some porfessional visual effects and tricks.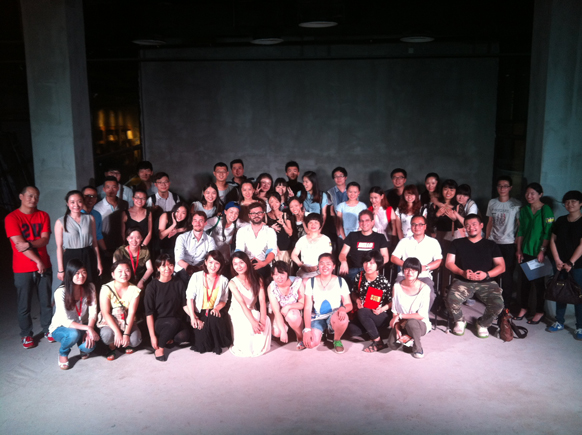 Finally all the results have been exhibited at the 403 Art center. For that we conjured a simple exhibition design system for the space on which the students could install their process steps and present their prototypes. The movies have been screened on a big wall in the hall and we´ve been talking on two panels about design education.
Thanks to Marc Piesbergen from the Public Art Lab in China, Liwen, Prof. Li, Prof. Liu and all the students and helping hands from 403!
28.08.-08.09.2014
403 Art Center and HUST University
Wuhan / China
TEAM AND PARTNERS
Julian Adenauer
Marc Piesbergen
Public Art Lab
PARTICIPANTS
under graduate of various schools
Used Technologies
123dCatch
meshmixer
123dMake
After Effects
Premiere