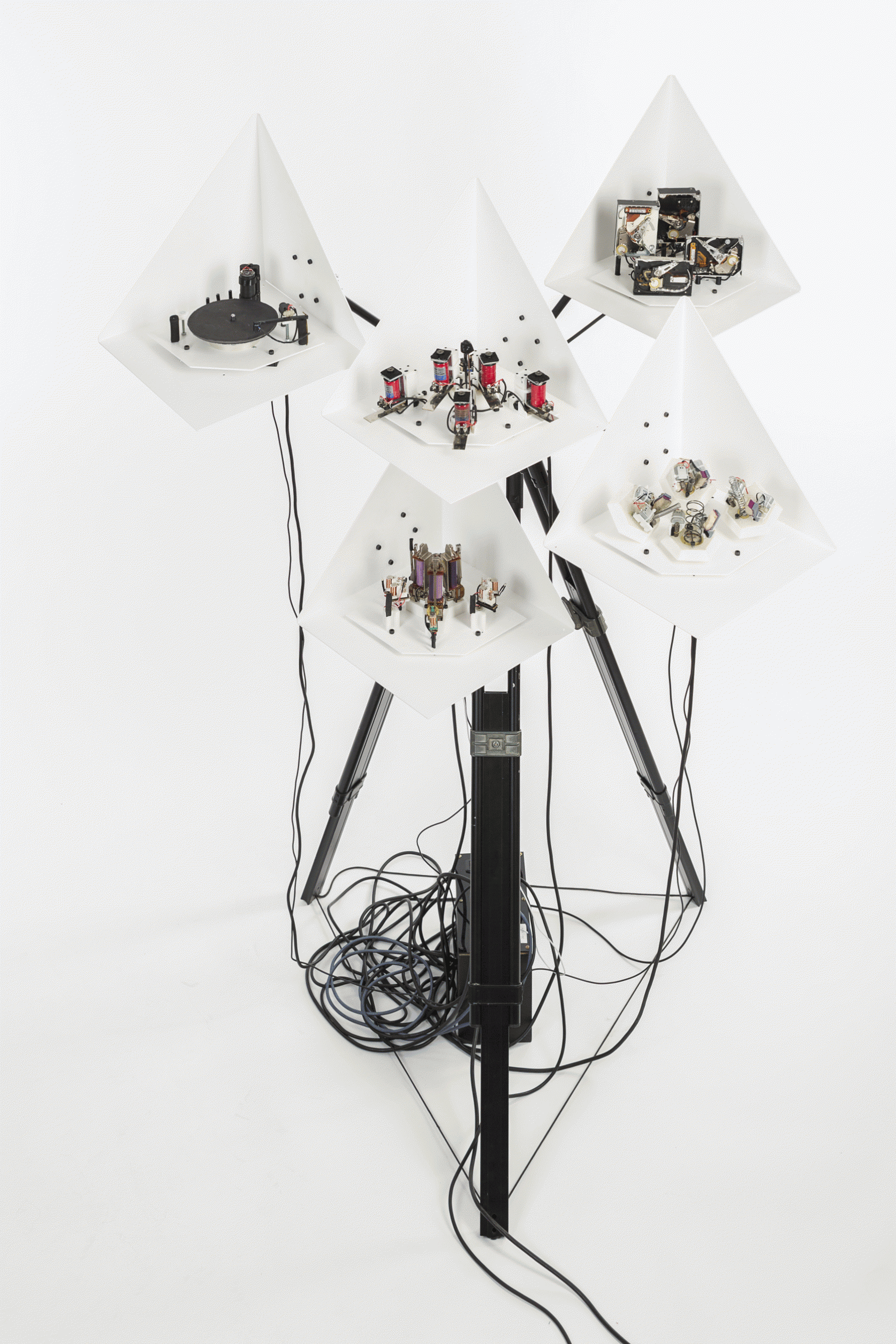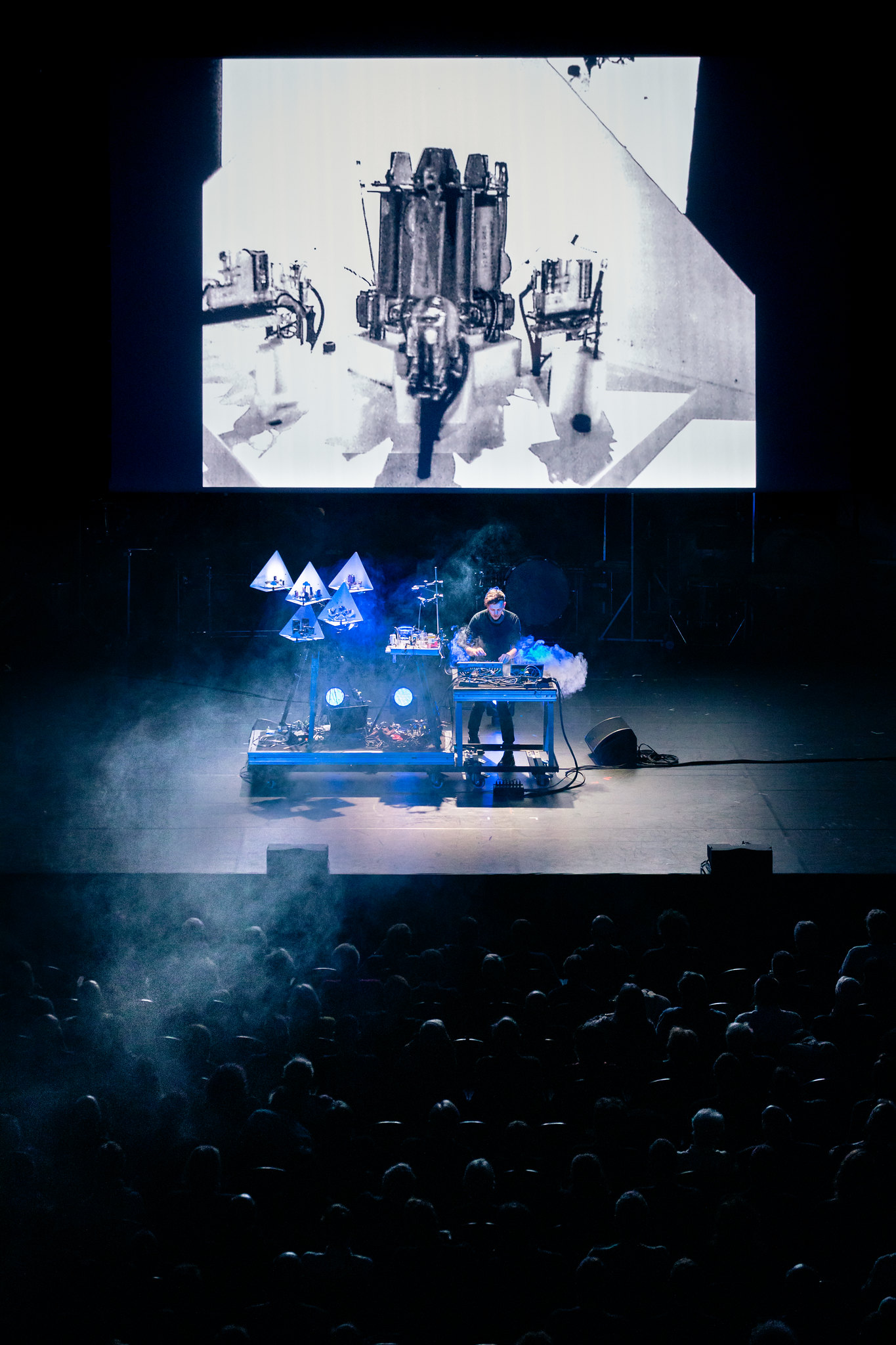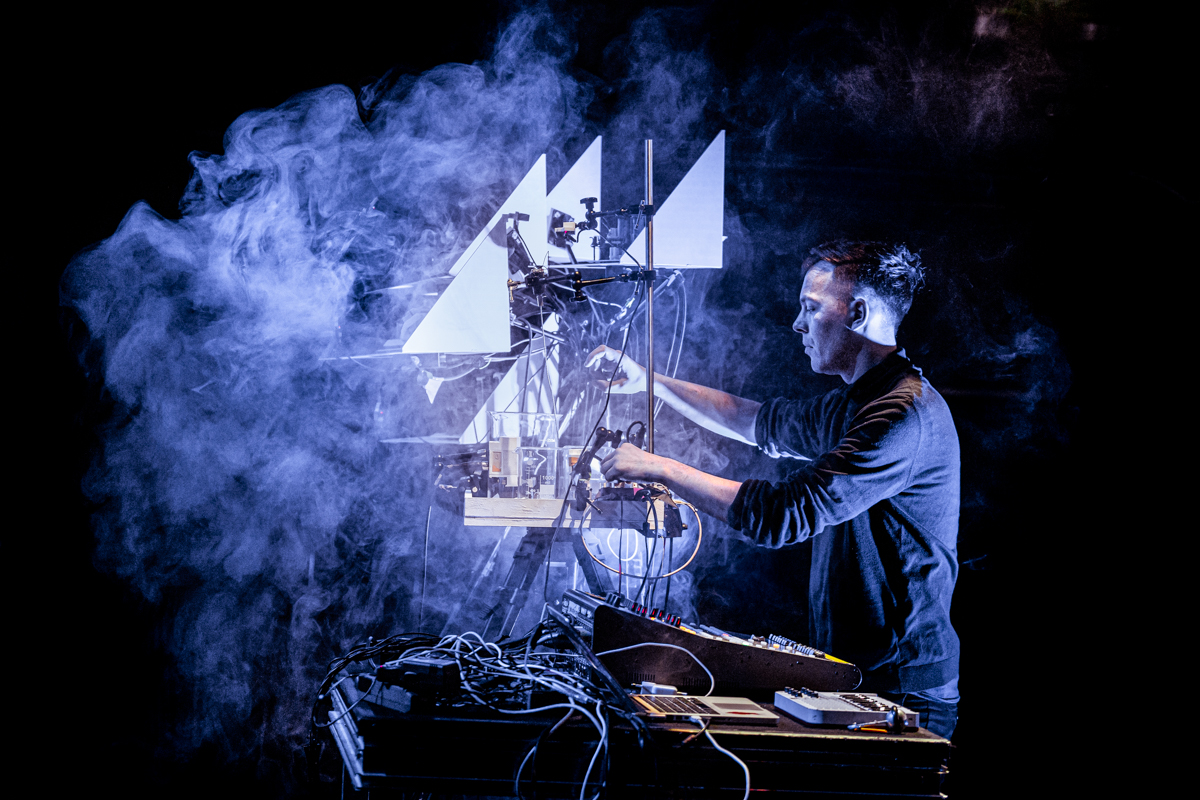 THE IDEA
---
2016 we started a long term collaboration with experimental sound artist Moritz Simon Geist and his inferious robot orchestra. In oppisite to regular robot bands, the Sonic Robots do not mimic human behaviours and gestures but create their sounds by their own physics nd mechanics. Within the Tripod stage design we developed a foldable, easy-to-setup and highly visual and physical display structure enabling the audience to see and understand what the little robots are doing.
THE ARTIST
---
Moritz Simon Geist is a performer, musicologist, and robotics engineer. He started because he wants to invent the future of electronic music – with robots! Geist's projects range from robotic music performances to robotic sound installations. His robotic instruments and performances have been shown in numerous European festivals and exhibitions throughout the last years. He collaborates with performers such as Mouse on Mars or Robert Lippok and teaches on the progression of technology and society at the NYU Berlin. He was awarded numerours internation awards. His background is both as a classical musician and a robotics engineer, with an expertise in prototyping technologies and 3D-Printing. We know each other since long time and our artistic and creative work evolve very parallel. It´s a family thing.
THE PROJECT
---
"Tripods One" is a futuristic robotic sound performance. It sketches a possible future of human-machine interaction – with robots and electronic music. The kinetic sculpture is played live as a music instrument in an AV-performance. Small mechanics and physical tone-generators insides the sculpture produce the noises used in the musical context. The sculpture envisions a futuristic sound device which plays contemporary electronic music through music robots. In the performance the artist is still present on stage controlling and interacting with the machine.