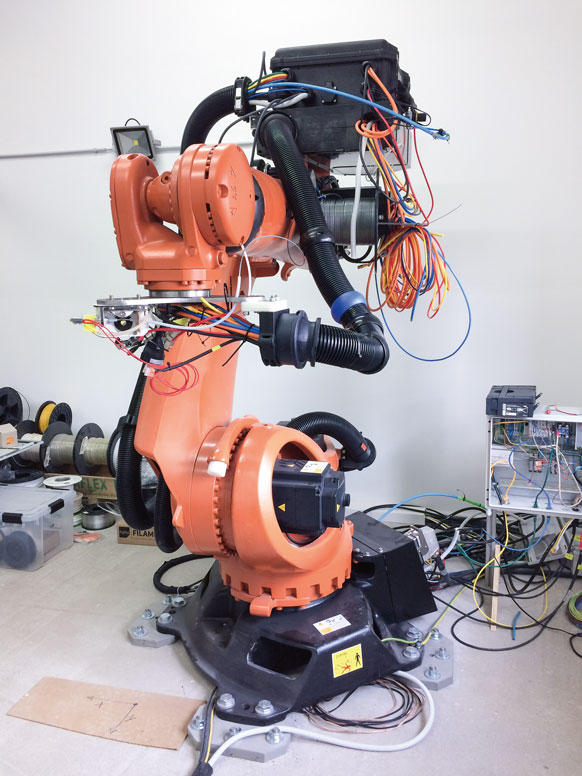 Fab labs are increasingly becoming a ­serious infrastructure within the design, new media art and architecture scene and education. Fast access to machines is possible, the knowledge for their operation can be found at any time on Youtube and in forums. However, the development of new aesthetic and conceptual qualities beyond machine standards is rare. In this project we dealt with the digital possi­bilities for designing and producing. In close cooperation with the BURG's digital workshop we investigated existing pos­sibilities within the rapid prototyping machine park and developed new, future fields of application for creative technologies. We linked contemporary digital production strategies with traditional crafts. Upholstering, marquetry, shoemaking and baking clash with experimental 3D printing, CNC milling, 3D scanning, laser ­cutting and robotics. It's all about new applications, social contexts, innovative aesthetics, special materials and innovative pro­cesses and connections between technologies and crafts. In the now. In the future.
During the lecture-free time the students visited different crafts enterprises and investigated and documented the working process for at least one week. This experience with a craft was to be the ­basis for their semester project. At the beginning of the semester our group went on a trip to Berlin. We visited PCH Innovations, a multi-­disciplinary innovation strategy and technology development studio and Fablab Berlin. Most fascinating for everyone was the 3D-printing Kuka robot we saw there. We completed the first day with a visit at Christian's own studio The Constitute in Kreuzberg where we got to know each other over some drinks.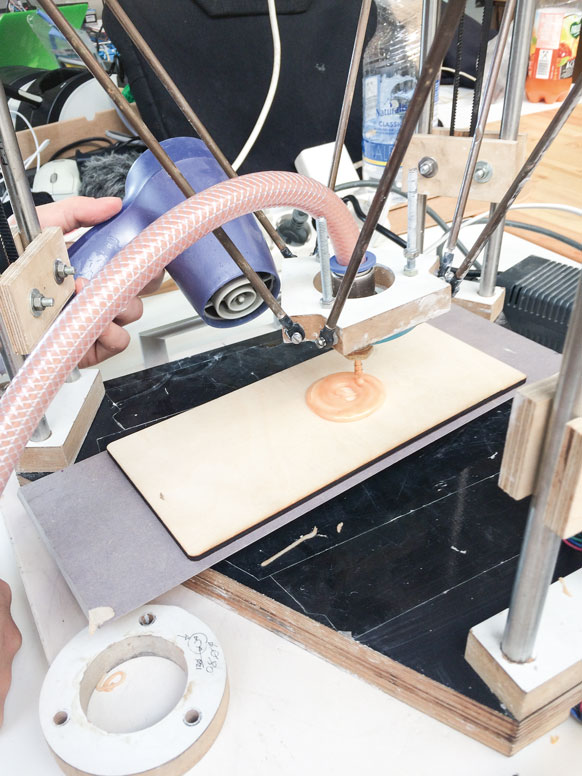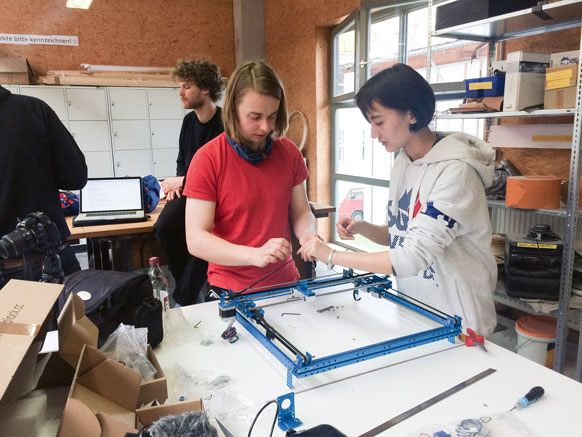 For a one-week tutorial-workshop small teams of students were assigned tools from our university's digital workshop such as a 3D scanner, a CNC mill, dif­ferent types of 3D printers, a drawing bot or a laser cutter. They studied the tools and created tutorial videos that are now available to all students at BURG.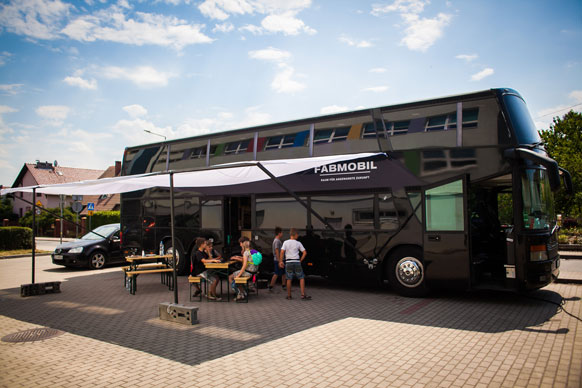 In June the Fabmobil came to Halle for the Silbersalz Festival. The Fabmobil is a moving, art and digital laboratory by The Constitute equipped with digital and prototyping technology. The students used its machines to work on their projects and explained their work and the Fabmobil itself to visitors.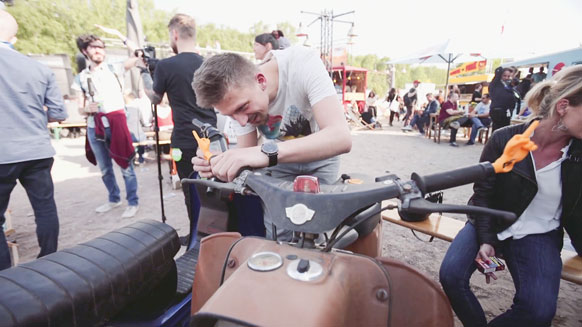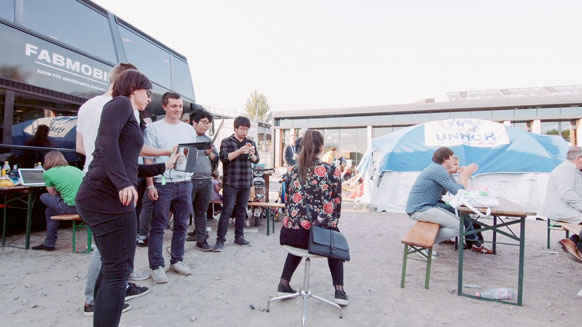 On our second trip to Berlin we attended the re:publica conference on digital culture. The students worked on-site at the Fabmobil and enjoyed visiting the various interesting talks. Several projects like the Robotic ­Nailart ­Studio and the creating of 3D-­printed indicators for an old Schwalbe scooter were started.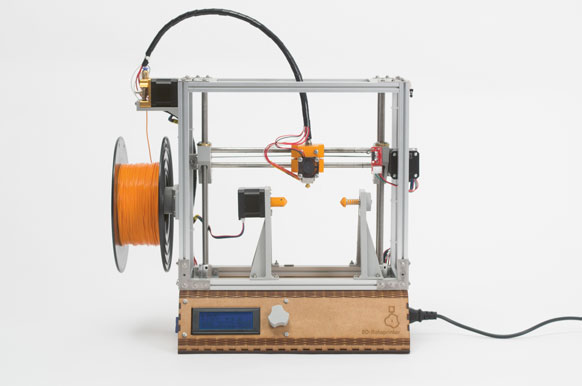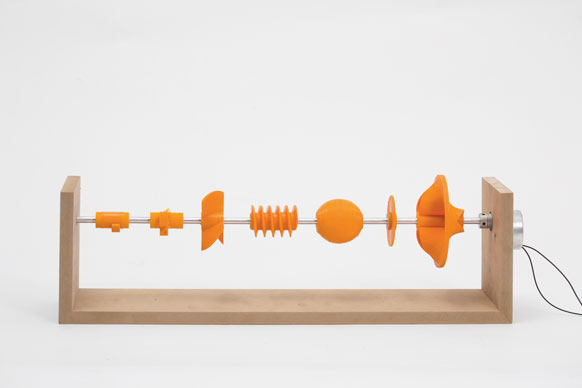 This semester Jonas Duteloff developed a 3D printer that does not print on a flat surface as usual, but around a rotating axis. This results in better stabi­lity and cleaner processing, especially for rotary parts. There are already rotary axes for laser engravers and CNC milling machines which can be used to process rotary parts. But until now this was not the case for 3D printers.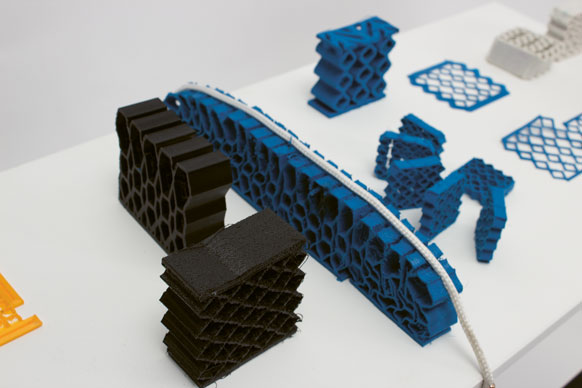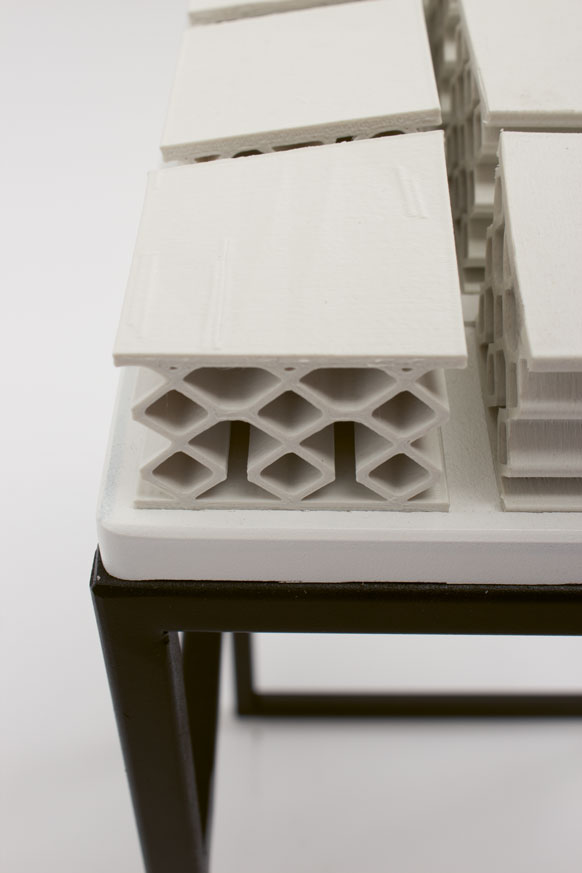 Print Your Polster is an homage by Ferdinant Hintz to the traditional use springs in upholstery. Every spring is 3D printed from flexible material and can be assembled separately. The project envisions future digital competencies of the upholsterer.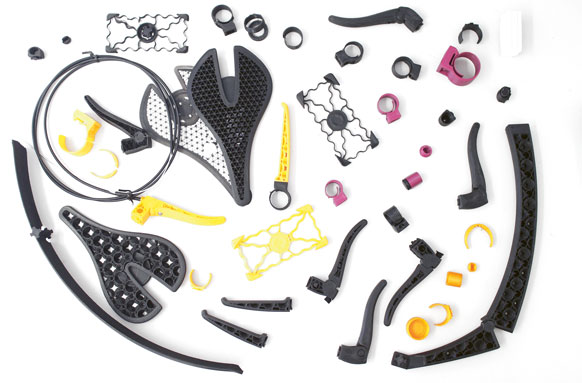 These 3D printed bike parts by Ruben Strahl like saddle, mudguard, brake lever or kickstand are made from biodegradable PLA. The files can be downloaded for free and used in refugee camps or bike co-ops.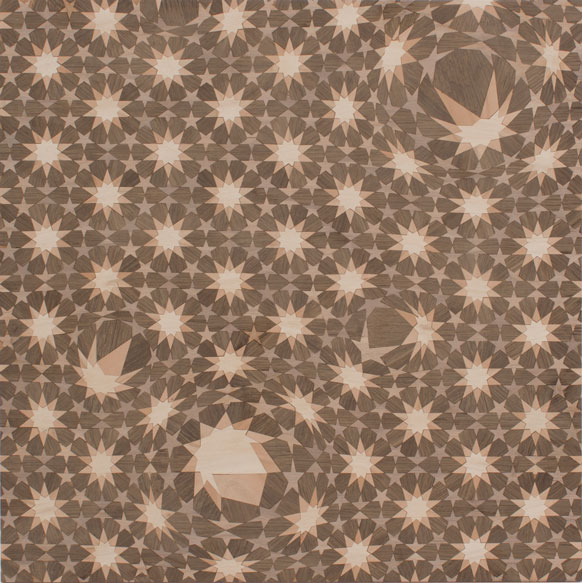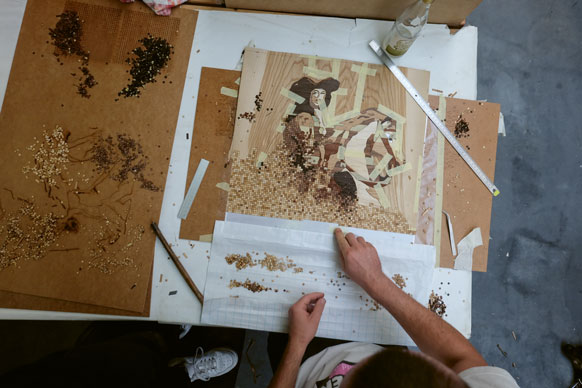 Marquetry is the art and craft of applying pieces of veneer to a structure to form decorative patterns, designs or pictures. These patterns by Michael Goß can then be applied to ­furniture or artworks. The goal of this project is to integrate new technologies in the traditional process not only to be more efficient but to make new applications and design scopes accessible. The veneer is not drawn and cut by hand anymore but by a laser cutter. But not only the production process is digitised, also traditional motives are transferred to a digital aesthetic.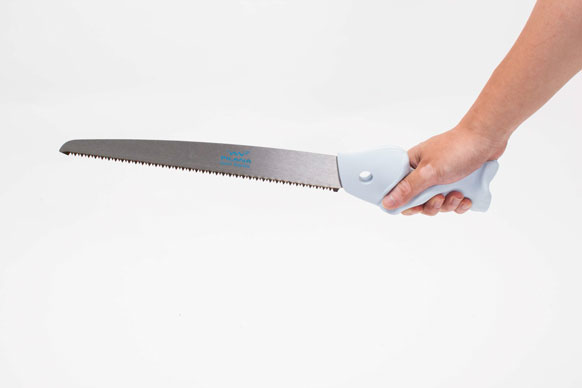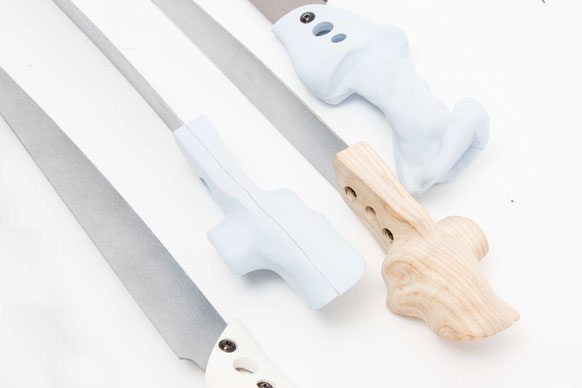 The saw handle study by Katerina Kruskova explores different ways of holding and using a saw and different ways of manufacturing. After modelling saw handles for different situations and for left and right hands with clay they were 3D scan­ned and 3D printed or CNC milled.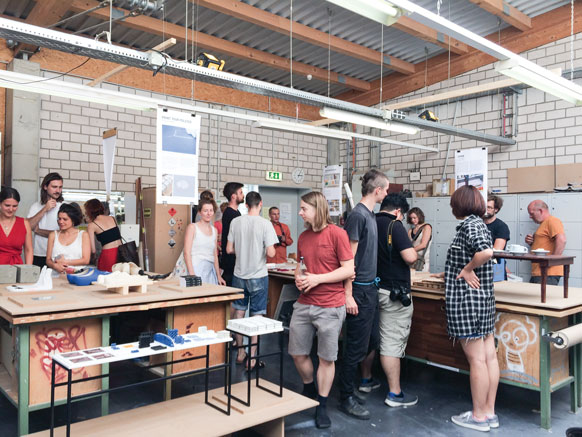 The final project presentations and annual exhibition took place at the university's digital workshop.