In October 2017 we´ve been invited by the Phase XI program to do a company residency in the Königliche Porzellan Manufaktur Berlin (royal porcelain manufactory) to explore the chances and challenges of ceramic 3D printing in industrial contextes. These 5 weeks have been a first kick-off to evaluate a framework of how to implement additive manufacturing processes into a given and traditional infrastructure. The Königliche Porzellan Manufaktur (KPM) was founded 1763 and supplied the royal court with table ware and sculpture goods since then. In the 20th century the manufactory grew to stable volume of around 200 employees, producing white ware for the international and german market. The shapes of the collections are on the one side historical and contemporary designs on the other hand. What combines both branches of the collections, is the quality of hand work and craft on what the KPM is focusing on.
PROCESS
---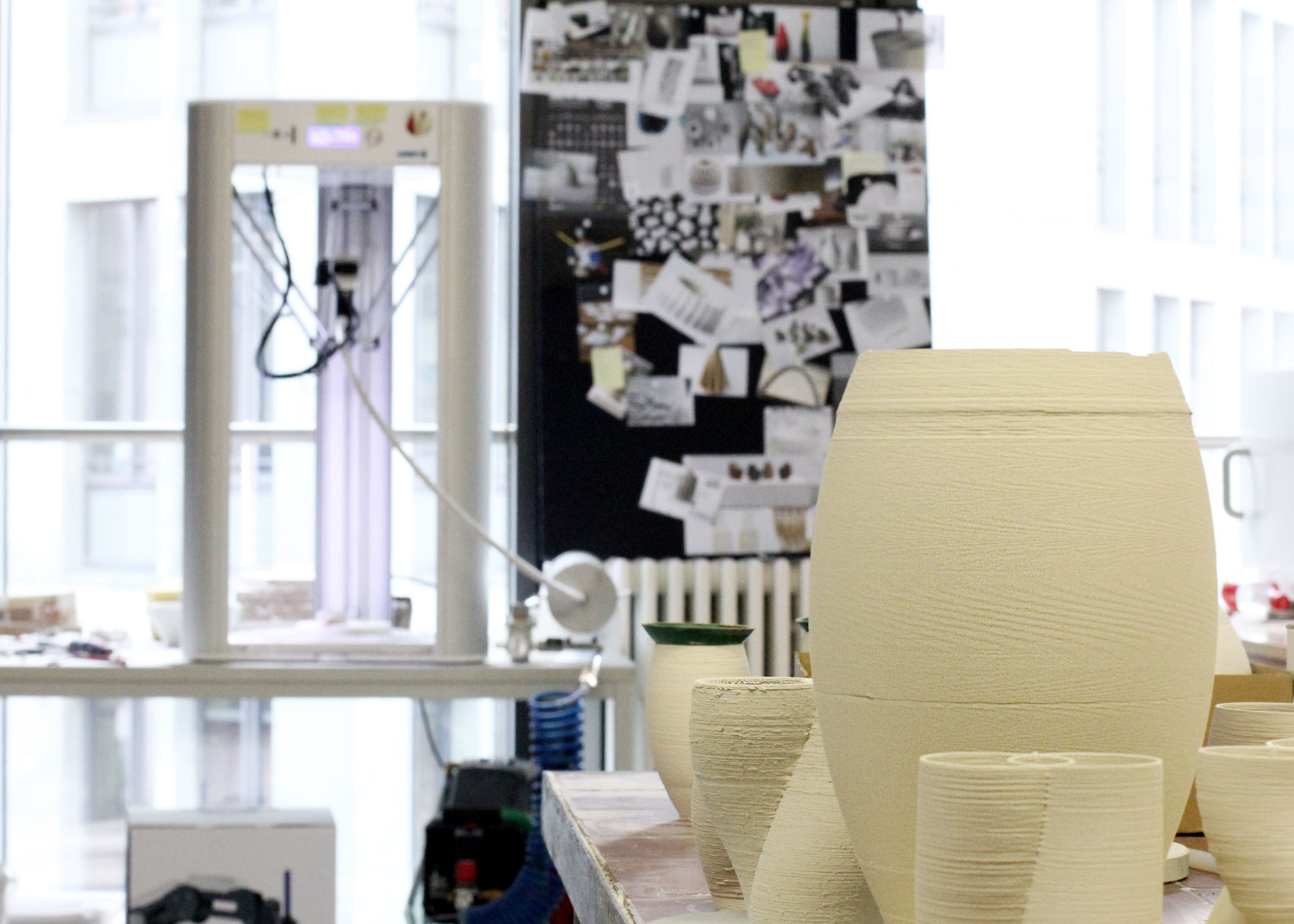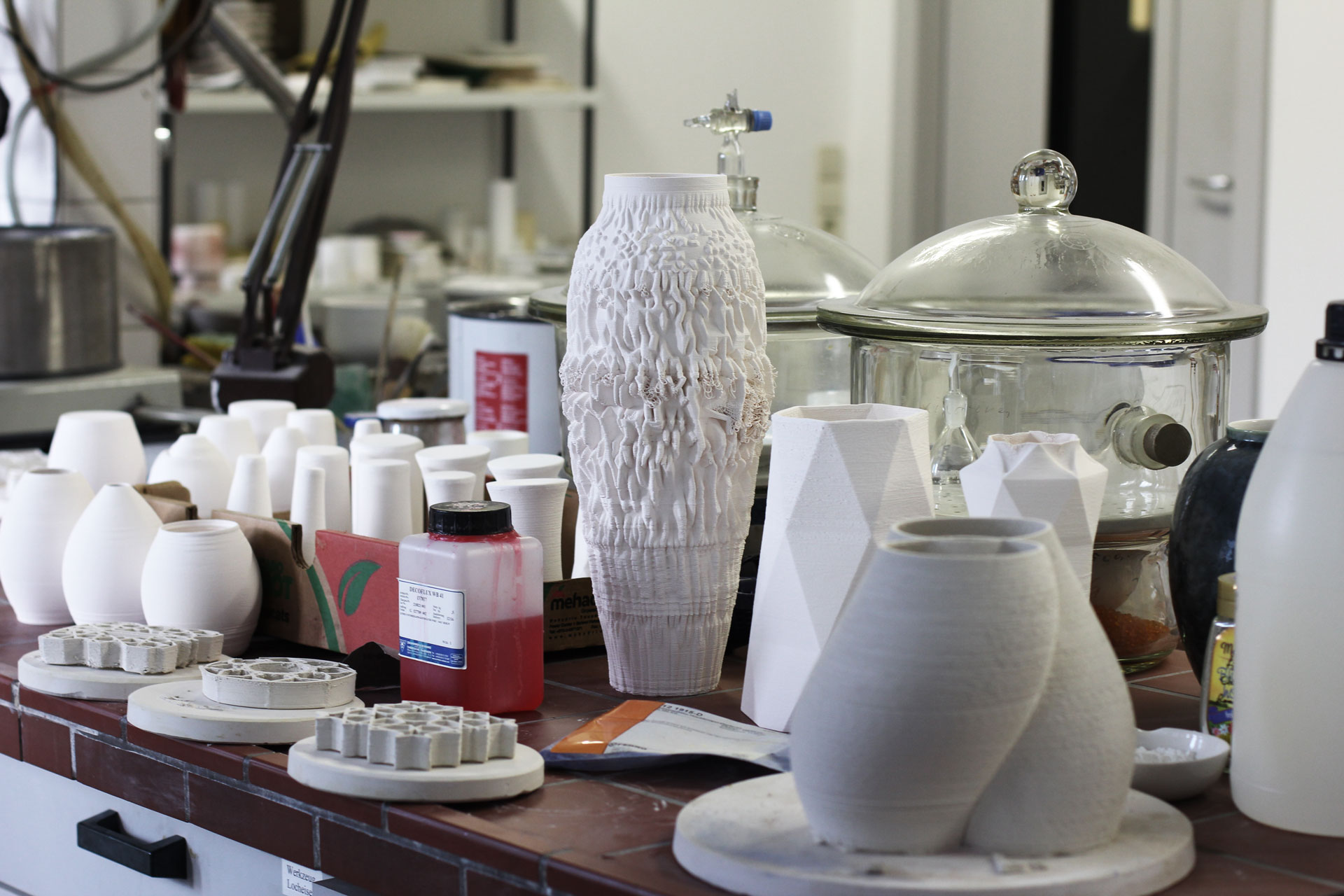 Within our time spent in the manufactory, we have set up our porcelain printer in the research and development laboratory to work back to back with the material scientist. Together we configured a special porcelain composition, that works perfectly with a robo casting system such as ours. With this stable porcelain recipe we 3D printed a series of morphologies to classify al necessary formal implications that occur in ceramic 3D printing processes. These arrays of formal explorations have been fired and partly glazed to bring them on the same level as the regularly processed items are.
Beside our work as experimental designers, we also brought in a lot of understanding to new and digital fabrication into the company and to it´s employees. It was important to us, not to disrupt the stable system of cooperative craftsmen. It is still more about creating understanding and valid faszination to the digitally augmented process. Because the ceramic 3D printing is not yet on the same quality level as hand crafted porcelain. It can only accompany and substitute each other. The project is a first start into a long term cooperation with the KPM and the porcelain industry.
COLLECTION
---
We designed analytic arrays of formal morphologies to examine limits of the printing process. Below you see two of the series displaying the variety of the first experiments.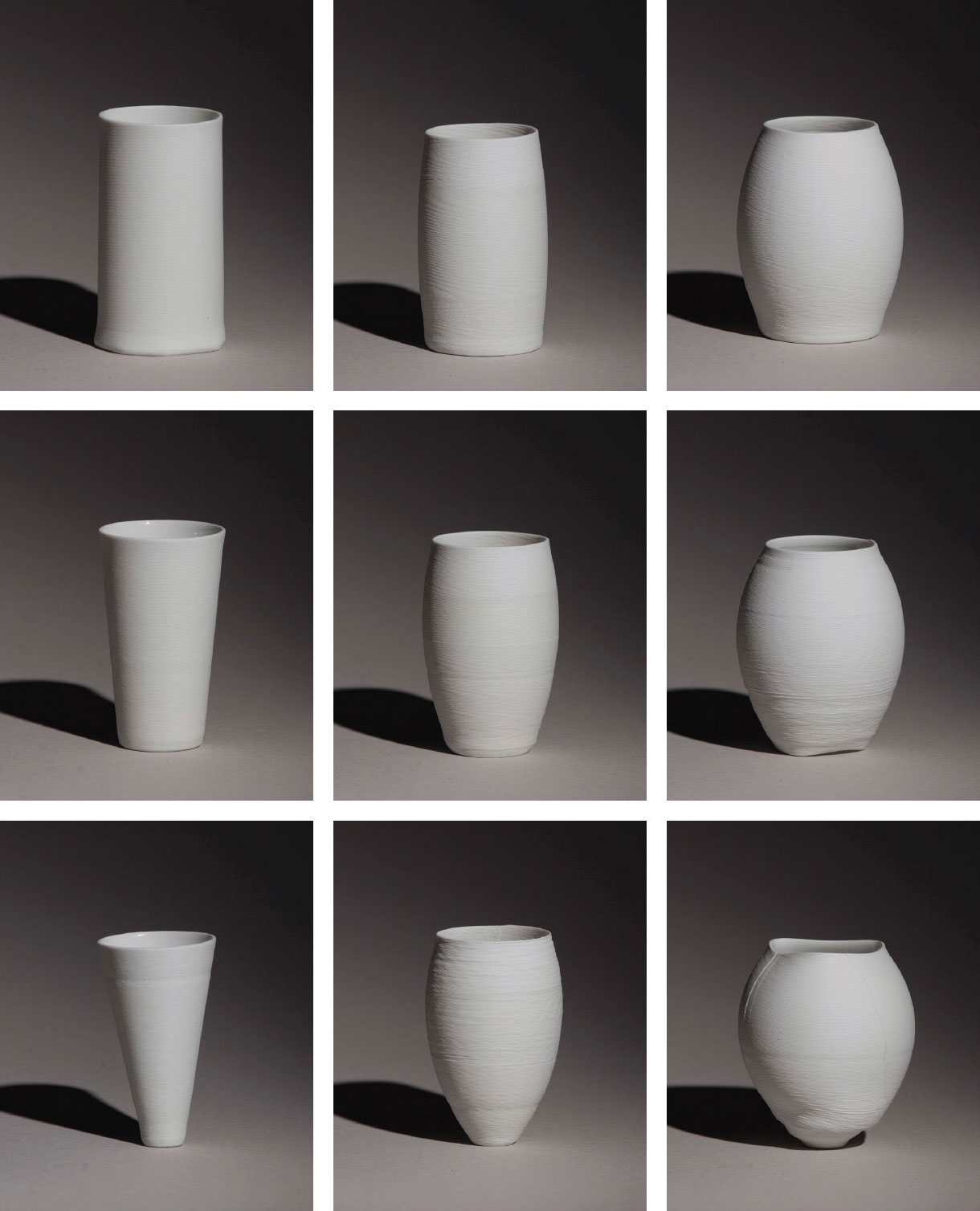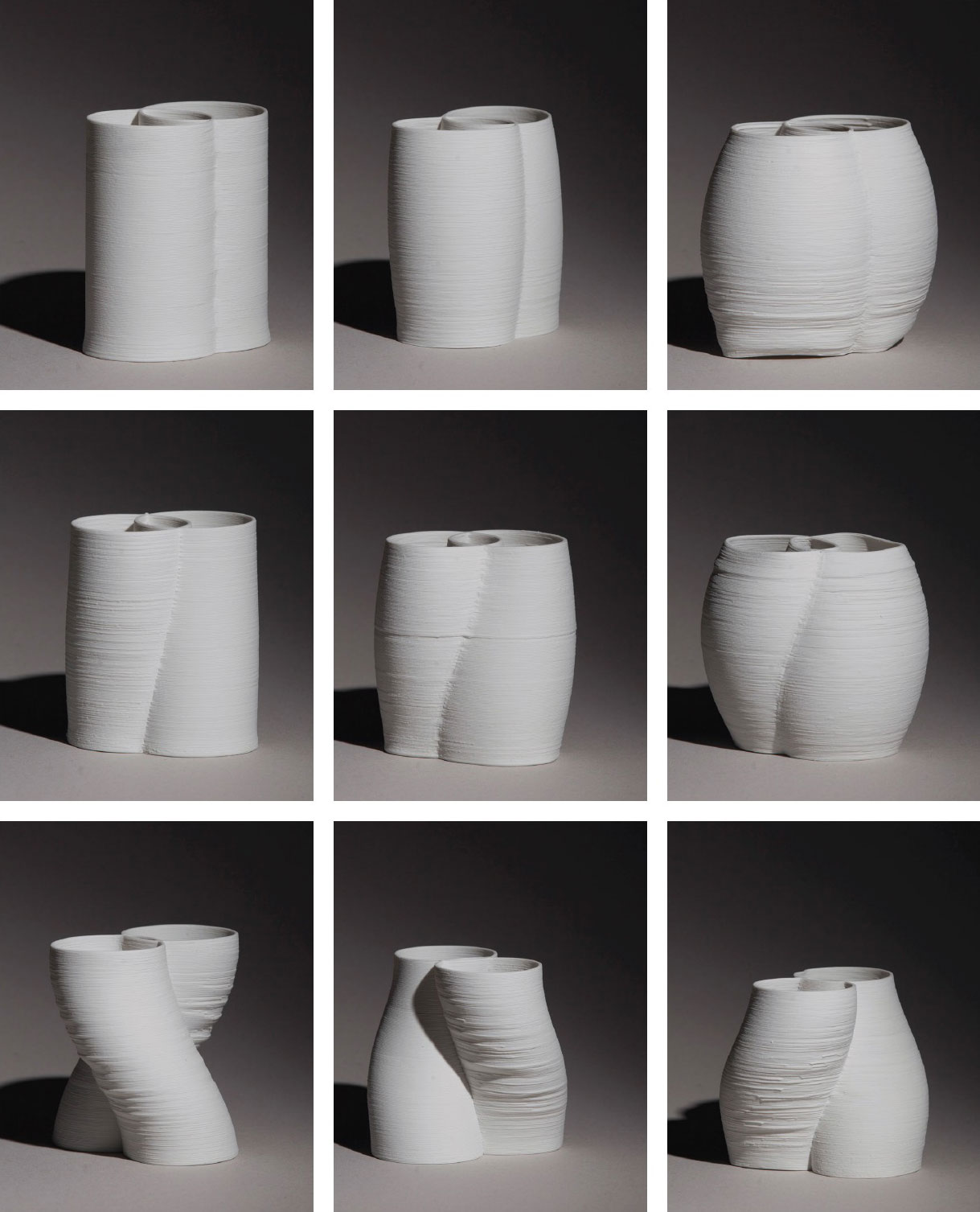 EXHIBITION
---
During the Digital Arts Lab we exhibited the pieces that took place during the Bitkom Hub 2017. This open and lab based exhibition was organised and curated by Retune and we displayed our works next to Nadja Buddendorf, Marco Donnarumma and Gene Kogan.