PLAY IN / GRENOBLE
---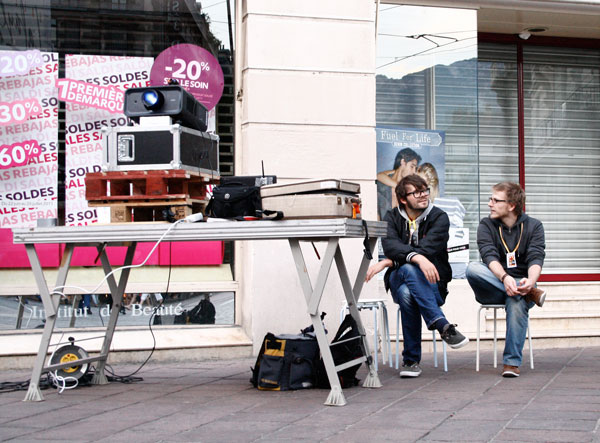 Just a few quick impressions of our first SMSlingshot performance in 2011 in Grenoble. PLAY-IN is such a recommendable small, familiar, beautiful and stress-less digital public media festival: UNBELIEVABLE. Such a warm and professional athmosphere. We´ve been showcasing the SMSlingshot alongside projects by Cran (so poetic) and WECOMEINPEACE, who had set up a perfect pubic kinect hack. All our massive thanks go out to Mathias Perrette who was keeping all strings in hand, Toma, Claire, Raf, Pauline, Chloe, Yannis, Amèl… the whole Narkolepsy crew! See you soon!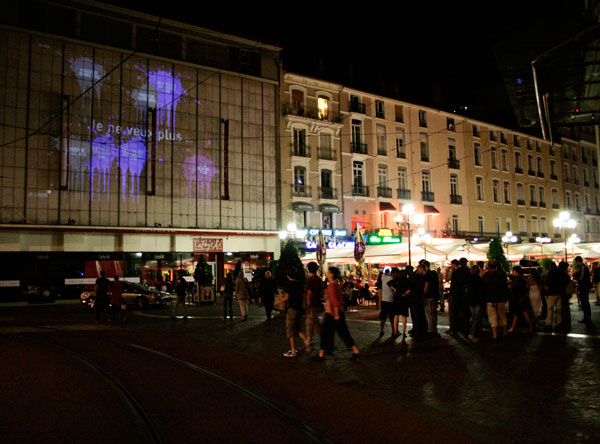 INCUBATE / TILBURG
---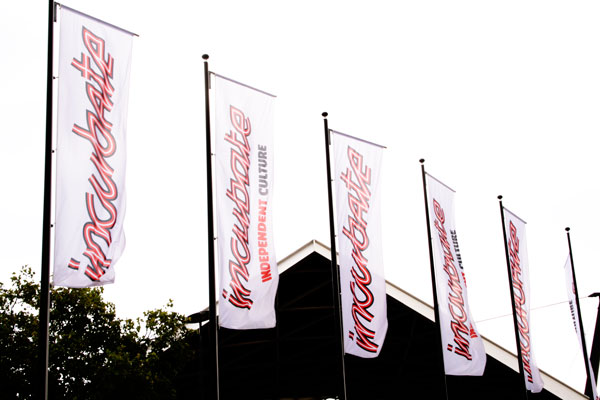 This has been some busy weeks for our little vr/urban collective. After a breathtaking redesign process of the SMSlingshot (more, smaller, lighter, easy to recharge via usb, all 3D scanned branches, all one-shot-cnc-milled and lasered…) we again hit the road to play some more festivals all over europe. Next stop: Tilburg / Netherlands and the wonderful Icubate Festival.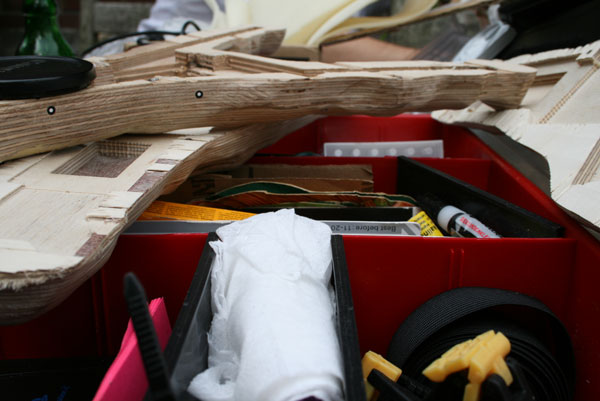 Next to this we created a little outdoor/backyard workshop ourselves and assembled our new SMSlingshot prototypes. One very special thanks goes out to Marco and his incredible wife Anastasia for their never ending hospitality, their beautiful garden, and the heavy welcome drinking at the first morning…wheew.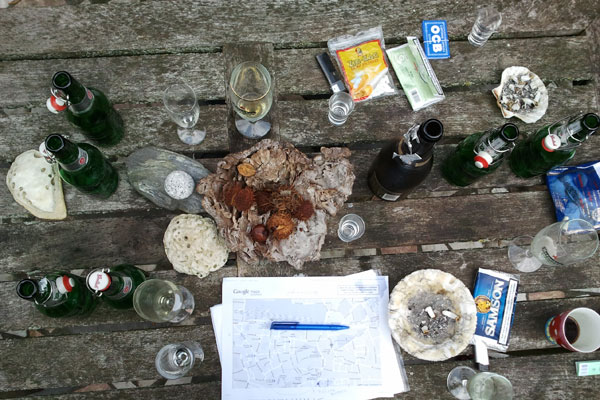 TODAYS ART / THE HAGUE
---
Not even one week after coming back from Tilburgs Incubate festival, we headed again to the Netherlands to play Todays Art festival in The Hague. Thanks to Adrian, Remco and Stacie for all the support during and beside the show. Somehow everytime I went to the Netherlands I can´t really remember what happened exactly but there are a few photographic documents that clear up the sky a bit. First to mention: we got a very prominent facade, the townhall of The Hague, which got known by the (now quite old) projection mapping by Pablo Valbuena. This piece was one initial work make us found the VR/urban collective. For two nights we gave the people of the festival the chance to tell their thoughts on politics visually loud. We were very suprised, because friends of us dropped by to hang out with us! Perfect gang to hit the clubs afterwards to see Daedelus, Jazzsteppa and deBruit.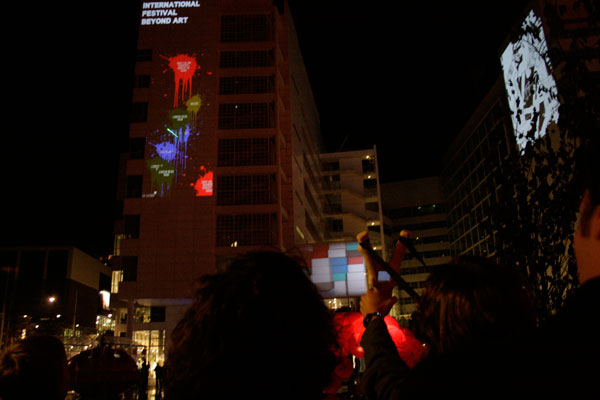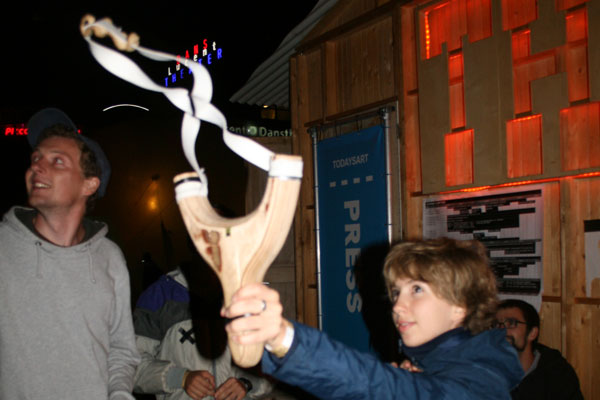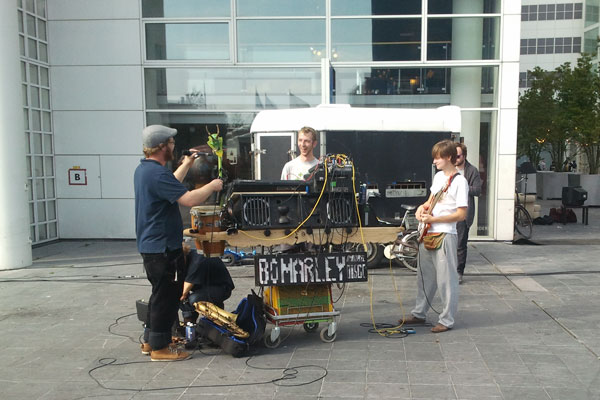 TODAYS ART / BRUSSELS
---
Quickly back to Berlin and again back on the road. The Todays Art festival in Brussels, sister to the one in the Netherlands was hailing for the SMSlingshot. Again early out, bus, airport, train, taxi, hotel, bar, backstage, projector guys, setting up, managing the sitespecific errors, having everything run and starting to drink some beer. Please be sure, this is the best that can happen: creating something interactive that brings you around the world to meet people, see different cities and habits and drink all variations of alcoholic beverage. This time we went with Armin Riedel, filmmaker, photographer stunt-cyclist to support the show during the night shows. It was again a blast, to meet all the other artists and make friends with the locals. Thanks Pierre and Nico for bringing us to Brussels, Andreas for the good time company and Schwausch for two days massive hang over! Will stay in mind, for sure.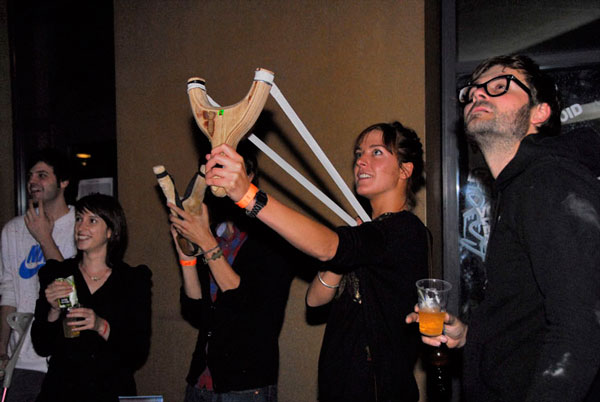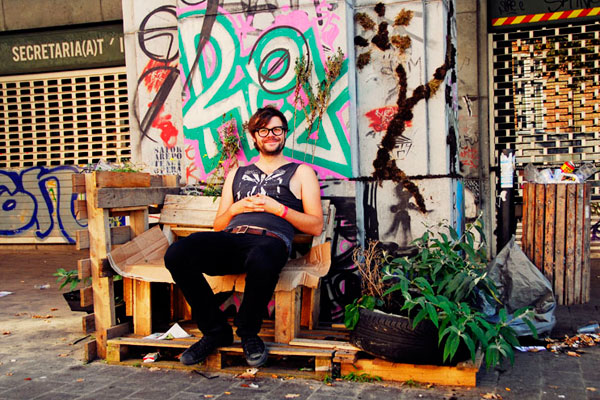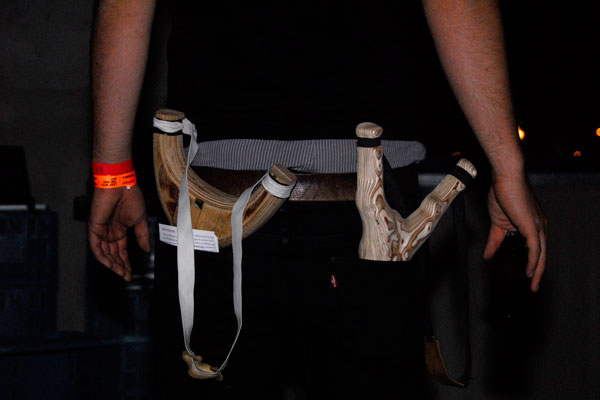 MARSATAC / MARSEILLE
---
While spreading the word in Brussels the rest of the VR/urban crew went to Marsatac festival in Marseille. It felt like thousand people were grasping for the SMSlingshots and all night was full traffic.